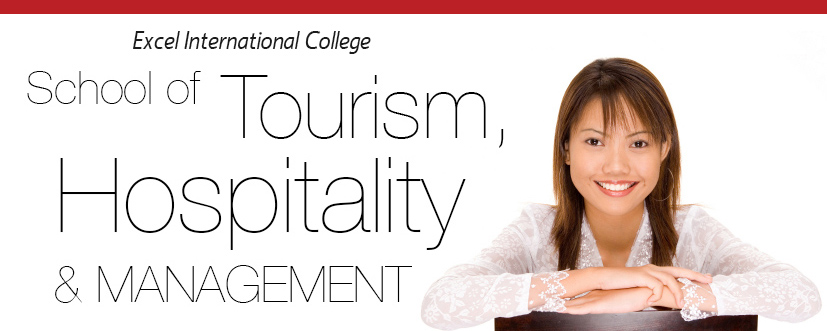 INTRODUCTION
Tourism is the world's fastest growing industry, offering a multitude of employment opportunities and exciting careers, both nationally and
internationally, in businesses and organi sations from multinationals to micro firms, from world heritage sites to national parks.

The School of Tourism Management seeks to provide students a well structured and well balanced approach between theory and practical skills related to the tourism industry. Students are encouraged to learn a range of contemporary issues associated with the travel, hospitality & tourism industry such as business tourism, hotel management, tour operations, travel agencies and transportation for tourism. Along the way, will learn how to apply this valuable knowledge and skills gained from the tourism and hospitality programmes, through case studies, research & industry-based projects.

HOW WOULD YOU BENEFIT?
This course is also designed to develop:

• Entrepreneurial traits & motivation as well as the spirit of tourism enterprise
• Decision-making capabilities required to set-up a tourism business venture
• Expertise to successfully manage a tourism or hospitality enterprise

As a graduate, you will be able to find work in a range of careers around the world including positions in event management, tourism marketing, hotel marketing, eco-tourism projects or as front office executives. You may even aspire to become a very successful entrepreneur in the tourism industry! Students will be equipped with the necessary skills & knowledge to carry out management duties effectively.