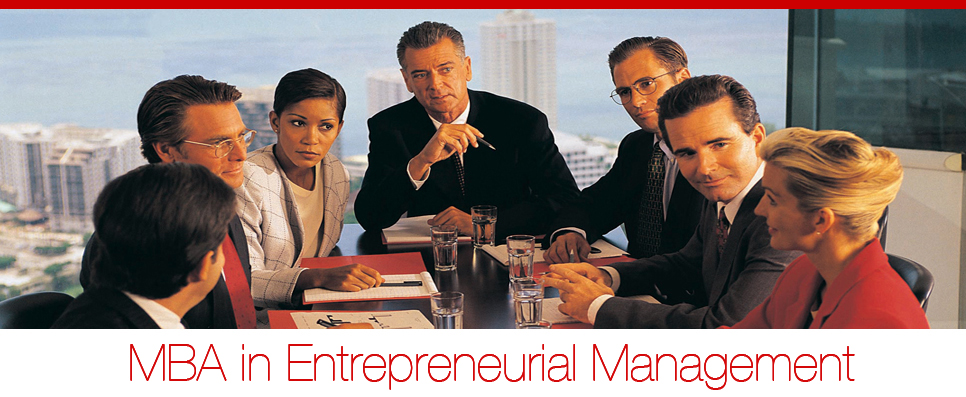 INTRODUCTION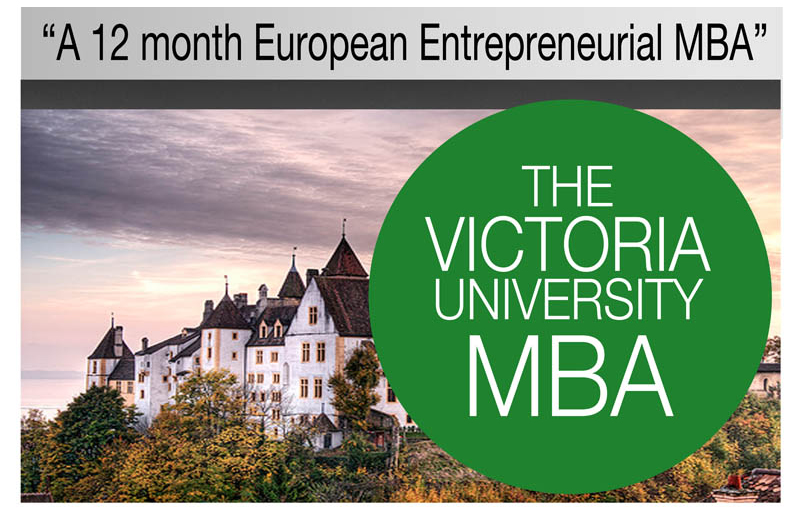 The Victoria University (VU), Switzerland Entrepreneurial Master of Business Administration (MBA) programme is a high-standard training that is relevant & responsive to emerging business trends. It is designed for future managers and busienss leaders looking to take their career to the next level. The programme will expose the participant to a solid foundation course that includes business fundamentals, tools, and models useful for making decisions.
VICTORIA UNIVERSITY, SWITZERLAND'S ACCREDITATION & MEMBERSHIP
VU's achievements and accreditation includes:
VU is officially registered at Neuchatel Canton, Switzerland and is entitled to offer programmes leading to a BBA, MBA, EMBA and DBA degree.
VU is certified and accredited by the national accrediting agency EdQua (www.eduqua.com)
VU is a member of this associate to Advance Collegiate Schools of Business (AACSB)
Vu is member of the International Assembly for Coolegiate Business Education (IACBE)
VU is a member of the European Council for Business Education (ECBE)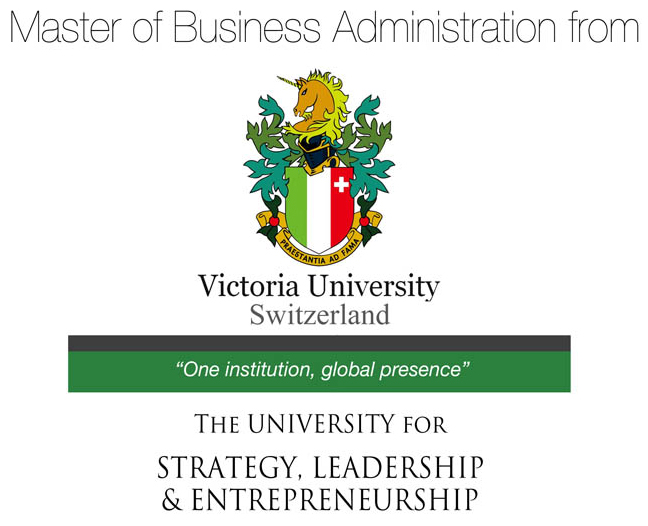 THE MBA PROGRAMME STRUCTURE
The MBA has 12 modules that bulid upon an international benchmark where almost all MBA's have three components, namely core modules, specialist modules & an entrepreneurship industry project. The Entrepreneurial MBA module are as follows:
CORE MODULES:
- Marketing Management
- Managerial Economics
- Organisational Behavior
- Human Resrouce Management
- Accounting & Finance
- Strategic Management
ENTREPRENEURIAL SPECIALIST MODULES
Entrepreneurship
Creativity & Innovation
Entrepreneurial Global Ventures
Corporate Governance
Operations Management
Entrepreneurial Specialist

OTHER MBA SPECIALIST OPTIONS
- MBA in Finance
- MBA in Finance (Cooperative Management)
- MBA in Tourism Industry Management

STUDY MODE
Part-Time

DURATION
12 months via distance learnig

ADMISSION OR REQUIREMENTS
Regular Entry
Bachelor's Degree or equivalent, preferably with 3 years (or more) working experience at managerial level

or


Open Entry
Possess a minimum of Diploma or its equivalent recognized by the Senate of VU; with 5 years' of relevant working experience; or
At least 30 years old on 1st January of the year of application with sufficient managerial work experience.